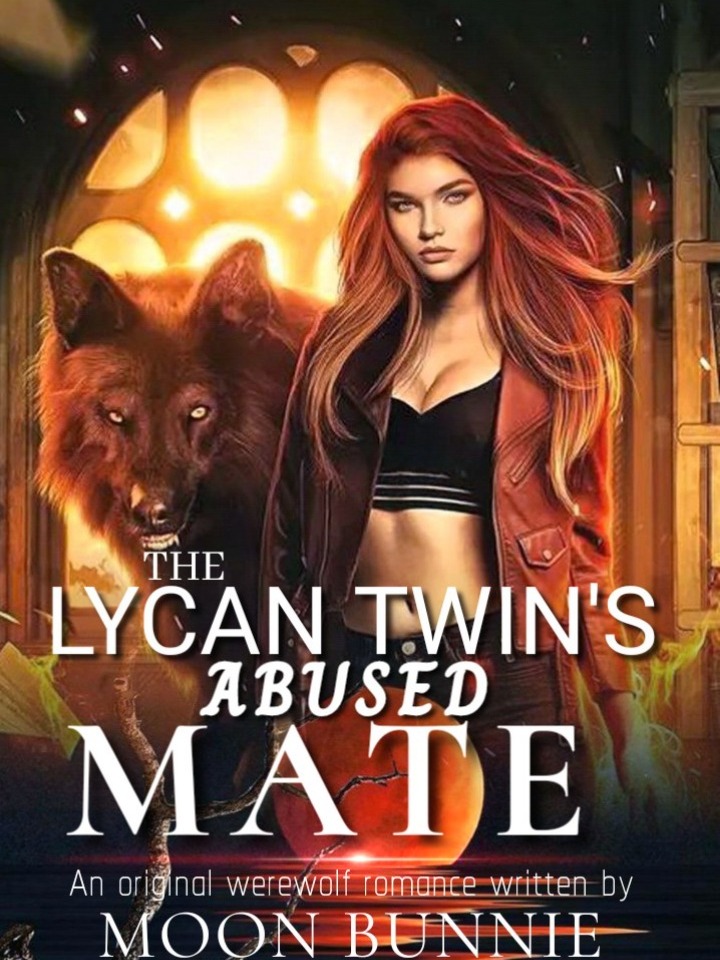 The Lycan Twins Abused Mate
Moonbunnie

153.6K words
complete
18+
16137
7.5
Ava is a beautiful young girl who has faced more than a fair share of hardships. She was terrorized and ill-treated by her father, who accused her of the demise of her mother. She worked day and night to pay off her father's debt, but she was jinxed as she was being sold by her own father to a sex-slave master to pay off his gambling debt. She was ruled by her harsh master. "Slave, you should know your place and who you belong to. Slaves are meant to satisfy their masters. You are my property, my chattel, your life is owned by me. You are my slave. You have to be submissive to your master. Mine to Beatrice. Mine to take advantage of. Mine to possess. Mine to command. I can fuck or mistreat you whenever I want. Mine to rule and control. I am your master, your supremacy. I will mount and dominate you. "Do you understand? You are impelled for me. Your torso is only meant for me. Your cunt is meant for my plaything, and your torso is meant for my shaft. My rod is meant to fuck you day and night, any time and whenever I want to, and you have no say in it. Your duty is to make your master happy.
Werewolf
Villain
Abandoned
Weak to Strong
Revenge
Happyending
Royal family
Non-human
BxB
Suspense
Twisted
Sexual
Fantasy
Chapter 1
Warning! Warning!! Warning!!!
This book is rated 18+ and there is a lot of sexual content, and a lot of violence and hate that might trigger and make some readers uncomfortable reading this.
Read at your own risk, and please, no insults! Be nice.
The Lycan Twins' Abused Mate."
***
Please, don't eradicate me, please! Ava pleaded "Father please, don't kill me. I vow to be obedient. Please forgive me and stop hitting me. "It hurts," she pleaded as her father clenched her hair tightly. She whimpered as he whacked her with a rod. The rod sliced ​​through her skin, and blood trickled from the cut. She pleaded, yet her father refused to let go of her.
"Hey, wake up, wake up Ava" Oliver yelled, feeling worried about her.
•••
Chapter one: Ava's point of view.
I jolted out of my sleep, shivering and in a cold sweat. The sweat dripped from my forehead down my cheeks.
"It's okay, Ava, you will be fine," she mumbles as she caresses me on my back, making me feel more relaxed.
Oliver is my best friend. She is the only one who was there for me when I was at my lowest. Wondering who I am.
I am Ava Garcia, the only daughter of my father, William Garcia. My father loved me greatly, and I was loved by my mother as well. I am my mother's daughter.
We were not rich, nor are we poor, but we're satisfied with the little we had.
My mother, Patricia Glory Garcia, was a very gorgeous and elegant woman, despite the little money her father has. She loved him regardless of his average looks. She loved and protected her family. I have always enjoyed the warmth and love my parents showed me for being their only kid.
An incident transpired when I was just 10 years old that entirely altered my life. The beast I never knew existed eventually surfaced in my father's heart, leading him to torment and torture me. Since I was 10, he accused me of his beloved wife's demise.
"Get your ass here now, bastard," my father yelled.
My body was shivering, and I was terrified despite being tortured day and night. My body refused to adapt to the pains my father inflicted on me, so I ran as fast as my legs could carry me to answer my father's call.
"Father,'' I responded as I walked towards him, still trembling.
"How many times have I told you that you should never call me father again?" He yelled, "Tell me why you deserve to be my daughter after killing off my wife." He screams, clutching me hard on my face before yanking me away to the floor and my head hitting the wooden chair.
I hiss… It hurt my forehead and was oozing out blood, but that did not stop him from assaulting me. He began to hit and call me various names. I never revolted when he was punching me because I know better not to protest with him. Revolting with him means my demise. By the time he was done with me, my body was full of cuts and bruises. I was in the pool of my blood. He sneered when he saw the situation I was in.
"Well, thank God, you are still alive because you are still beneficial to me. Annihilating you is of no use to me other than being alive. He continues, "Go and clean yourself up. Mr. Drake will be coming to get you.
I was shocked more than surprised.
"No please, father, please I will be obedient. I will do anything to please you. Don't sell me off, father.
He roared angrily, "I have always told you never to call me your father again." He yelled as he threw sticks at me.
"Will you do anything for me?" he asked, grinning evil.
"Yes father, I will. I vow to do anything for you." I replied.
"Okay, I think it's time to fulfill your promise to your father. I owe Mr. Drake some money and I am unable to pay him back, so I decided to sell you off to him, and he promised to pay me a handsome price for you since you are very beautiful and gorgeous.
My eyes widened. "No, please don't sell me as a sex slave, father.
"What!!! "Bitch did you not promise me just now to do anything for me? Well, you have no option or a say in this matter. Just obediently dress up. I am sure you will easily find a good master since you took after your mother's beauty," he smirked.
My cries echoed through the room. My father was a gambler. I worked my ass off just to pay his debts, yet it was never enough. He wanted to sell me off as a sex slave.
Oh! mother, I should be the one on the other side. Why did you make my life a living hell? Why did you save me? You destroyed me. My tears were falling uncontrollably. I was trembling and clawing at my father's feet, pleading and telling him I would get more jobs and work hard to pay his debts, but he only kicked me and sneered at me.
"I have received the remaining harmony from him and also cleared off my debts." I drop to my feet, no one can save me, even if I scream and yell for help.
I crawled back to my room, waiting for my extinction.
CONTINUE READING IN THE APP
Install App
Read novels from various genres