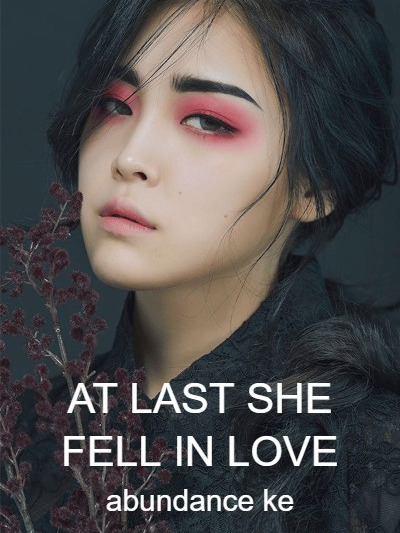 AT LAST SHE FELL IN LOVE
abundance creator

50K words
complete
16+
6272
7.5
Susan was void of emotions since her childhood, she is a very beautiful lady attracting the attention of many young men in the village but she isn't interested in any of them , some even said that she was a lesbian for lack of interest in the opposite gender. All this was before she met Harrison whom she fell in love with at first sight but then Harrison ain't ready to love her, will she be loved back? Things are not easy for her to love someone who doesn't seem to care but she's optimistic that someday , he will love her back. Follow the story to know if Harrison loved her back or not.
Genius
Good Girl
Beauty
Love at First Sight
Love Triangle
Unrequited Love
Campus
Family
Fated Love
Mystery
Suspense
Sweet
Fantasy
Chapter 1
Susan was born in a family that wasn't well off financially. she was the first born of the two girls and a boy in the family. their parents struggled to provide for their daily needs since they weren't employed hence they relied on daily hustling. The situation was so bad that the father would buy a trouser which he would cut at knee length for a short then the remaining material would be used to make clothes for the kids. A time came when the kids were old enough to be enrolled in school and the parents opted for the closest public primary school since they couldn't afford a private school for the children. they went to the open air market on a market day and sought for the cheapest materials that matched the school uniform to make for the kids . They managed to register the two girls and was left with the boy since he was the youngest and could wait for another year before going to school which would give them more time to look for funds. it was a happy moment for Susan and her sister charity to join school but the happiness didn't last long before other kids started making them uncomfortable in school. they would laugh at them and go around telling other kids how poor their family was. Other kids started isolating themselves from them because of what they heard concerning their background and this resulted to them loosing the few friends they had made during their short stay in the school, who also started bullying them on the grounds of poverty. Towards the end of the first term in school they realized that they had no friends and that left them with just themselves taking care of each other. Their parents would always remind them to love each other, study well and avoid trouble which they followed since from their young age they understood that their background was not well off. They took it to themselves to always go school on time and get back on time to help their parents with other chores at home while other kids stayed back to play and got home late. their first year in school was a success though with much struggle and financial strains they were able to come to the end of it which was also something the parents were happy for. The year ended with the holiday and now the parents had to pull more resources since their son would also be joining school when it opens again. Susan and Charity made it their duty to take care of the home when their parents were out hustling for them for the whole holiday the kids Played among themselves since other kids in the neighborhood didn't want to be associated with them. Time came for schools to open and Susan and charity had to resume school while their brother kelvin needed to be enrolled ,the parents were very happy to see all their children in school but their happiness and peace of mind was short lived with their son's school enrollment.
The waters were calm during the first days of Kelvin in school since he was familiarizing with the environment and seeking to understand the other pupils. He took notice of those who were nice and those who bullied his sisters .He was the youngest but could not take lightly any provocation or abuse, he kept them all at heart and on his mind. After two weeks he started beating other kids who used to laugh at him and his sisters because of poverty causing chaos and disturbances in the school. This resulted to their parents frequent visits to the school since the teachers summoned them every now and then. They had no enough time to hustle and cater for their needs which resulted to the kids being sent home every now and then for money. Kelvin was a good and bright child but then he would not sit still and be bullied for because of his background which he did not choose to be born into in the first place. It happened one day on their way from school Kelvin fought with another kid and ended up badly injuring the kid. Their schoolmates called for help and the boy was rushed to the hospital, during the follow-up case , Kelvin's parents were asked to pay for the hospital bills which they honestly could not afford and that was the end of school for Kelvin. He refused to go back to school since all he causes is trouble and he had no way to control his emotions and again he thought he had become a burden to his parents and no one would convince him otherwise .He decided to help their parents on whatever way was possible to generate resources. That left only Susan and Charity to continue with their studies though they felt really bad for their brother to drop out of school at such a young age. They promised to help him in the future if success comes to them. They continued with their studies till the end of their primary level education where they sat for the national examination and went back home to wait for their results which would grant them entry to secondary school. They all expected awesome results since they were well prepared after studying for long. The one month wait seemed to have been lengthened due to the long wait and the fact that all the candidates waited nervously did not help a bit. On the day when results came out Susan and Charity held their breaths waiting to see what awaited them as well as the determinant of their future. The results came but then it doesn't always happen according to our wishes. Susan had attained very pleasing results and was among the top students in the region while Charity did not do very well but then all results are acceptable since nothing can be done to change them. Susan was the best student in the neighborhood as well as the whole school . Her results were highly celebrated and she became an exemplary figure in the eyes of many.
CONTINUE READING IN THE APP
Install App
Read novels from various genres