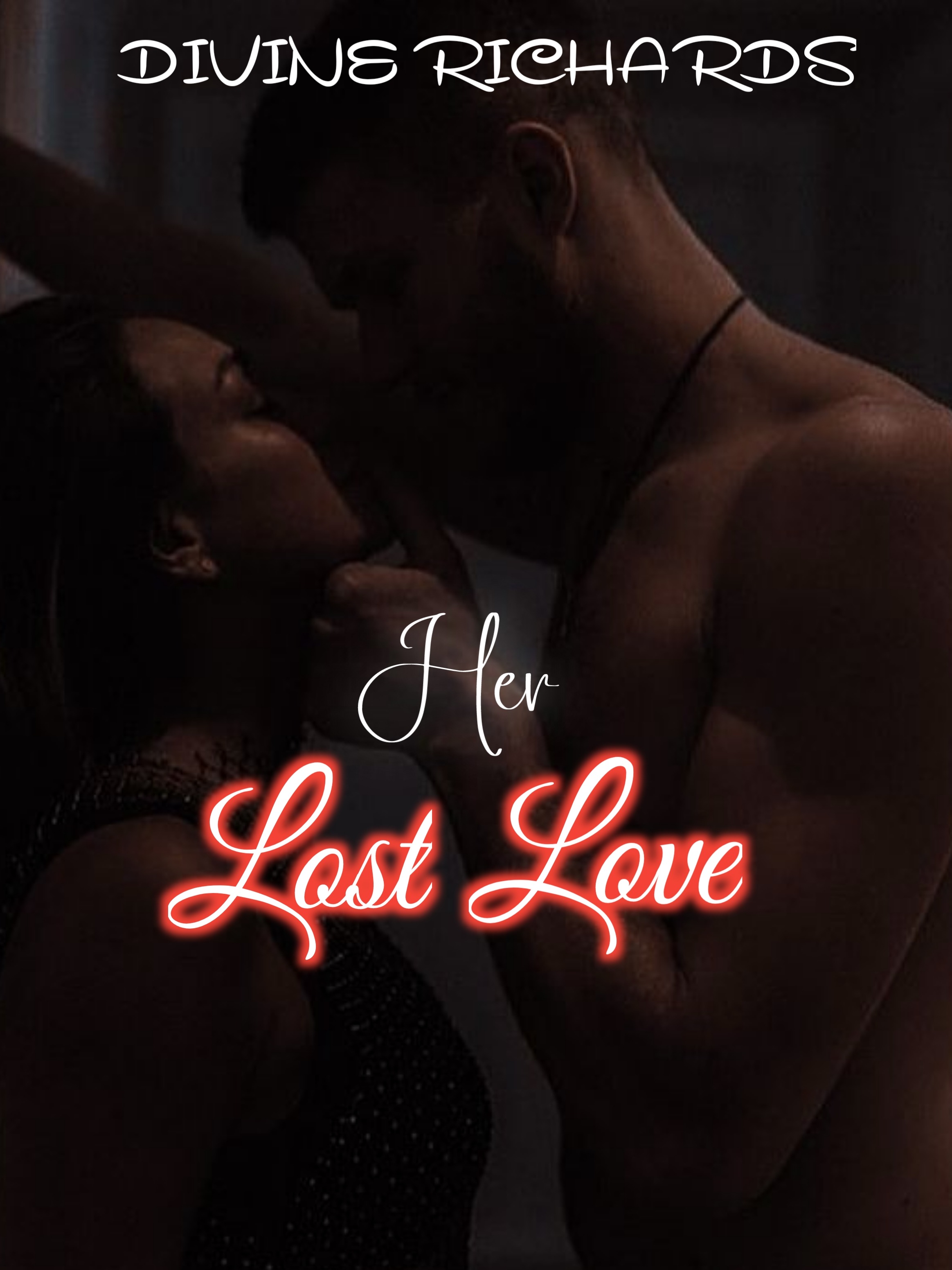 Her Lost Love
Divine Richards

61.9K words
ongoing
18+
2195
7.5
18+ Excessive erotic content. Readers discretion is advised. "Fuck me please" I let out another moan, the pleasure was beyond what my lips could describe, he stopped and left me hungry for more. "You like that right?" his eyes traveled up and met mine. Another devilish grin appeared on his face. Catching my breathe, he inserted two fingers inside me and I jerked immediately, I didn't see that coming. Shit! that was unexpected. Fuck me already! This is torture, thrust into me like this. My brain went wild, wanting more of him. "Your pussy is already heated up for me. It's wet... it's anticipating me" he grinned and continued to professionally move in and out of my wet pussy. "Ahhh...B-r-a-n-d-e-n...please!" I moaned softly and he released his fingers out of my pussy. * * * * * * * Getting a scholarship in Clifield University in Georgia, Diana, a bright medical student falls inlove with her billionaire department sponsor; Branden. But unfortunately, Branden shows less emotions to Diana while his brother; Sylvester falls for Diana instead. This leads to a love triangle evolving especially as Braden realizes he has feelings for Diana. When Diana finally feels that all is falling in place for her and Braden, she doesn't realize that Braden holds deadly secrets of his own which is capable of shattering her entire life and everything Diana has ever believed in. In the midst of dangerous dark secrets concerning Diana's past, love becomes hate, making Branden a sworn enemy.
Billionaire
Possessive
Dominant
Revenge
Betrayal
Love Triangle
Sweet Love
BxG
Erotic
Steamy
Sexual
Romance
1. THE EXAM
9:00AM, Friday 17 August 2019
Georgia USA, Clifield University

DIANA

Walking towards the large hall in front me, I was panting with anxiety crippling through my body moving from the soul of my feet, like ants moving in random motion towards it's food. It filled my entire body, my heart raced rapidly as I stepped into the cream coloured two thousand capacity hall which had long wooden seats on every step which seemed like a staircase.

With a stern face, I moved further, marrying my black polished leather shoe against the hard tiled ground. My neck was stiff making me unable to survey the hall or set my eyes on every other student sitting quietly waiting for the lecturer to come. It was hard to detect if people were staring at me or not. I took my sit at the back of the classroom, relieving myself of the fear that made it's way to my body before entering the hall.

Today is the big test, the test I've been waiting all semester for. I've studied so much for this test, but I still have this fear of failing it. if I don't ace this test then it's going to be very difficult for me in my final year at Clifield University.

I'm a Medical student having one of the best grades in the university and I don't want one grade to place me underneath my academic rivals.

"Settle down everyone" A tall bald dark man in a black and white suit wearing black polished shoes stepped into the hall, his appearance was stunning.

With a straight face, he made intimidating steps towards the front of the hall facing about 800 students. He was the most feared lecturer who wouldn't hesitate to drop an F on your answer script if you displeased him

"I hope you all know that this is your last test before you get into your final year in this university, if you are caught with using any illicit material you'll automatically fail this course and jeopardize your performance and if care isn't taken you'll be expelled" he says with a loud voice echoing across the hall.

He distributes the sheets of question and answer booklet to every student in the hall. Moving back to his position, he took another stare at every student in the hall and with a loud voice told everyone to start.

"Oh shit" I murmured after setting my eyes on the first question

"In spectrophotometric of total phenol content, Folin-Ciocalteau agent is used as____"

As numbness devoured me that second, I began questioning my negligence, asking myself why I didn't bother to go through this particular topic, I leaned further against the table thinking of the solution to this question.

"Hey you stand up! Are you supposed to be sleeping during exams" the lecturer's loud voice echoed across the hall meeting every wall in the quiet hall.

I stood up trying to justify myself but I was shunned and told to remain that way, making me unable to complete my exam.
After 20 mins he pardoned me and told me to sit.


Coming out of the hall with so much uncertainty after the exams were over, I wasn't sure of what I wrote but I knew I would pass 50% of the questions I answered.

"Diana!" a loud feminine voice called out to me, pulling me out of my doubtful thoughts and bringing me back to reality

It was my best friend Evelyn, tall with a blonde ponytail and a pointed nose slightly in between her dark brown eyes which was a little above her not-so pink small lips. I've known her since I was in high school, we've been through so much together, done so much together, she was always there for me when I faced turbulent storms.

"Heyy Evelyn how are you doing?"

We walked further to the entrance of the noisy hall, leaving other students behind

"Are you alright you seem really pale, don't tell me you've been working up all night again" with a smirk unfolding on her lips she stared at me, knowing fully well I was working up all night.
In a moment of silence, I kept a straight face because I knew the angle she was coming from and where it's going to end. Without a word from my mouth, we exited the school building to where we could get in a cab and go home.

"You're not saying anything, I know you've been working up all night. You look really stressed and tired, you're 23 but you're already looking 30. I keep telling you Diana, you need a man to get you through all this"

Here we go again with this same, 'you need a man speech', I'm definitely not in for it today.

"Evelyn, I'm really tired I don't have the energy for this conversation. I need to rest. You of all people should know I hate conversations like this, it drains me to my bones so please let's go home so I can take a nap" I said suppressing the atmosphere of arguments.

"Ok okay" she said as we got to a stop, got into a yellow cab together and drove off exiting the school environment.

**********

On reaching my apartment with Evelyn, the cab dropped us and in millisecond zoomed off out of sight.

We walked into my apartment, with the door open instead of locked.
I made my way upstairs to Jane; my sister
She was 18 and had just graduated from high school as the third best performing student in her school. Our family was always known for academic excellence. She was definitely not too tall; 5'3 had dark brown ponytail, she was slim and fair in complexion.

I walked into her room and feasting my eyes on what seemed like an illusion, I was shocked to my bones when I saw Jane kissing her so-called high school boyfriend.

"What the fuck!"
In amazement of my presence they seized and before I could even inhale enough oxygen to utter out another word, the young man made a very swift move out of the room and out of the house.

"How many times have I told you to stop this rubbish and leave that boy alone!" I yelled closing the door loudly against me as I walked out of the room, giving her no time to say a word.

I stepped downstairs and flashed Evelyn a calm smile. With a goodbye wave from Evelyn, she stepped out and made her way out of the house.

I stepped into the kitchen, picked up a sandwich and an orange juice and in a split second I devoured it like a hungry lion before ruffling my feet to my room.

I badly needed a cool bath. In no time, I was done.
Dressing up, I laid on my bed and in one heartbeat I dozed off into nothingness.



CONTINUE READING IN THE APP
Install App
Read novels from various genres