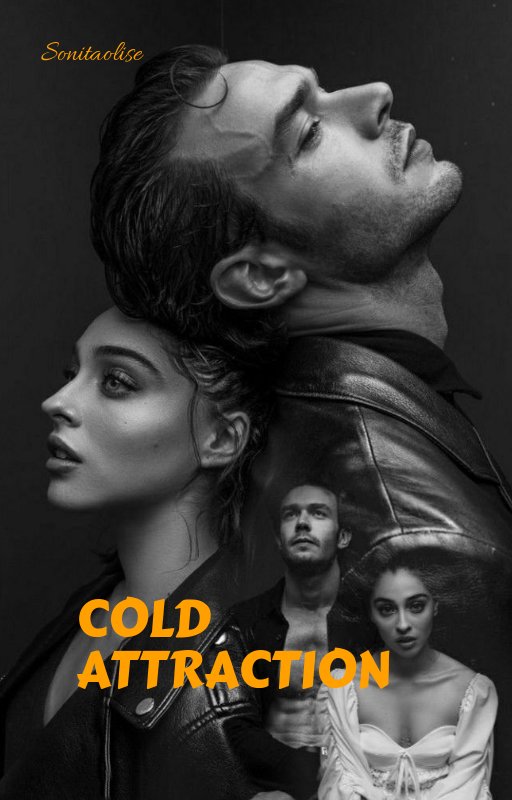 Cold attraction
Sonitaolise

3.1K words
ongoing
18+
8
7.5
Cold attraction: what happens when two completely different individuals falls in love with each other?.
Sweet
Dark
Dramatic
Weak to Strong
Reunion
Revenge
Pack
Shapeshifters
Campus
Werewolf
Alpha
Luna
Romance
Chapter 1
Episode one: cold attraction.
I walked into the cafeteria after classes, I got in line to get Mrs. Janes's cake bread sampled on the counter.
I waited patiently until someone jumped out of nowhere and pushed me aside.
I fell with my hand slapping on the ground.
"Oh my gosh, are you okay June?".
Jake said.
I looked up and found him smiling, I am sure he did this just to make me angry.
I got up from the ground and tried to leave, he comes after me and pulled my hands back to his gaze.
I fell with my head on his chest, everyone in the cafeteria gasped out in shock.
Jake pulled me away immediately and asked if I didn't want Mrs. Janes's cake bread anymore.
I laughed and told him to shove it down to his ass.
He grinned and watched me leave the cafeteria.
On my way to the get cab, I heated my name being chanted from behind. I looked back and Anna comes running after me.
She slaps a flyer in her hand.
"Hey, take a look at this?" She says trying to grab her breath.
I looked at the flyer, the college was hosting a black and white teamed party to make new years eve.
Anna says she wanted us to attend, I looked and told her why.
Although I know it's a day of celebration but I don't think I would have the time to leave home and come running just to have fun.
After all, mom wouldn't let me leave the house after seven in the evening.
CONTINUE READING IN THE APP
Install App
Read novels from various genres