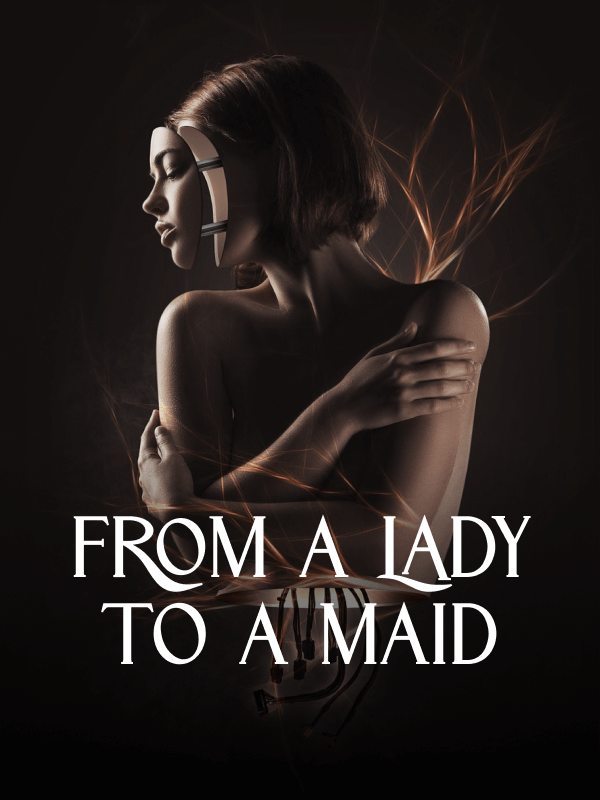 From a Lady to a Maid
Cassie O'Brien

98.5K words
complete
18+
14863
8.2
Lady Henrietta escapes from a locked bedroom and her stepfather's attempt to starve her into agreeing to an arranged marriage that will only be of benefit to him. Underage, she must avoid his clutches until she turns twenty-one, and as Amelia Brown, she finds employment as a maid in the household of Damion, Marquis of Ashton. High-spirited and fiercely independent, Amelia has a chance encounter with Damion, which establishes a powerful attraction between the two. Their passion ignites, the sex between them of an unrestrained delight that is contrary to the customs of the times. But the storm clouds are gathering. Amelia will have to take desperate measures to protect herself and the man she loves.
Submissive
Good Girl
Coolguy
Imposter
Sweet Love
Abusive Love
Twisted
Dramatic
Romance
Chapter 1
"Amelia. Amelia Brown. Where are you?"
I pulled my hands from the chill depths of the stone sink and wiped their numbness on the front of my pinny as I walked around the corner of the scullery into the kitchen and halted in front of the tall, bony figure of Ashton Manor's housekeeper.
"I'm here, Mrs. Price."
Mrs. Price peered at me over the top of half-glasses perched on her beak of a nose and sniffed. "Are the saucepans from lunch clean? The china from afternoon tea?"
The material of my dress cut into my armpit as I breathed in to speak. I pulled on the side seam of my bodice and eased the fabric away from my chafed skin. "Yes, Mrs. Price. I've just finished."
My movement provided some relief under my arm but tightened the material around my waist and I wriggled. Mrs. Price frowned.
"Amelia, kindly stand still when I'm talking to you. Why are you so pink in the face?"
I pulled on the front of my dress and shift to try to find a little room inside, so my chest could expand. "My clothes are too tight."
Mrs. Price looked at the stretched stitches on the side seam of my dress. "Are your laces tied at the end of their length?"
I nodded. "Yes, Mrs. Price. I can loosen them no farther."
"Yes, well…I believe it's your name-day?"
"Yes, Mrs. Price. I turned nineteen today."
"Are you sure? I wouldn't have put you at more than fourteen when I took you on as a tweenie maid last year." Mrs. Price's gaze moved down to my toes then back to my head. "Still, even I can see you've grown quite considerably since then."
"Yes, I'm sure, Mrs. Price. The day of my birth is written in the bible at home. I've grown this last year, I'm afraid."
Mrs. Price sniffed. "You can read?"
"Yes, Mrs. Price. I've had some schooling."
"Yes, well…you may have a larger dress and shifts today, as it's your name-day. Come and see me before supper. Now tidy that hair back under your cap and go and find Ellen to attend to the fires Above Stairs."
I wound a strand of my hair around my finger and tucked it under my cap. Mrs. Price walked away, her black dress rustling, and I let myself out of the kitchen door into the back yard. Cold February air wrapped itself around my body and I shivered as I trotted through damp mizzle to the sound of clunks on metal toward the glow of the oil lamp sitting on the ground by the coal shed. Ellen shoveled a last scoop into the second of two coal scuttles as I arrived.
"Ellen, you've filled mine for me. I thank you."
Ellen smiled as she put the shovel inside the coal shed and latched its door. "Well, as it's your birthday…"
I tugged on my dress and sucked in what air I could. "Mrs. Price says I may have another dress and shifts tonight. I can't wait. I can hardly breathe."
"I know. One set a year isn't enough, is it? You do know you've got to give the ones you're wearing back to Mrs. Price for the next maid who would fit them?"
"She'll be welcome to them." I winced. I gripped my scuttle handle with both hands. "Ready?"
Ellen nodded, turned down the wick of the lamp and grasped hers. I tensed my arm muscles, heaved my scuttle upward and followed her through the back yard toward the yellow glow of the oil lamp sitting on the kitchen window sill. Mrs. Price, sitting at the long, wooden table I scrubbed daily, looked up from counting a pile of linen napkins in front of her as we staggered in.
"Plenty of time before the dressing gong," she said. "Make sure you're finished and back Below Stairs when you hear it."
I followed Ellen to the green, baize-covered door that led to the flights of wooden servants' stairs that allowed us access to the upper floors of the Family's living quarters of Ashton Manor. Six flights later, I stood beside her, puffed and rested my scuttle. Ellen pushed open the green swing-hinge door that separated the realm of servant from that of Family and peeked around it.
"No sign of any of them," she said over her shoulder.
I hefted my scuttle and stepped around her onto the softness of red carpet, walked with her into a hallway of closed, polished wooden doors illuminated by whiter light from the cleaner burn of paraffin lamps suspended by chains overhead and my dress pinched me again.
"Thank the Lord. It's quicker when they're not in their bedrooms, and I could do with quick tonight," I puffed out.
Ellen stopped walking and looked me. "Your face is awfully pink. You stop here on the Bachelors' wing and just do His Lordship's. I'll run down and do the three Ladies'."
"Ellen, that's kind of you. I'll do your potty duty tomorrow morning. I'll be well by then, once I can catch my breath again."
Ellen grinned. "Fires in exchange for chamber pots? I'll take that trade anytime, I thank you. I'll meet you behind the green door on the half-landing when we've finished."
Ellen walked up the hallway toward the Ladies' bedrooms. I tapped on His Lordship's door, received no answer and opened it to find the side lamps lit, as well as the ceiling fitting. I left the door open behind me as I walked in, a signal to the room's occupant that a servant—other than his valet, Mr. Hubert—was in his room, should he return to it.
The pain shot through my ribcage as I put my scuttle down, knelt before the fire and stretched forward to rake the hot coals with the poker. My ears filled with a soft buzz and the flicker of the flames hazed before my eyes. I sat back on my heels and breathed in as deep my dress would allow when it dawned on me how close I had come to passing out face-down into the fire.
CONTINUE READING IN THE APP
Install App
Read novels from various genres