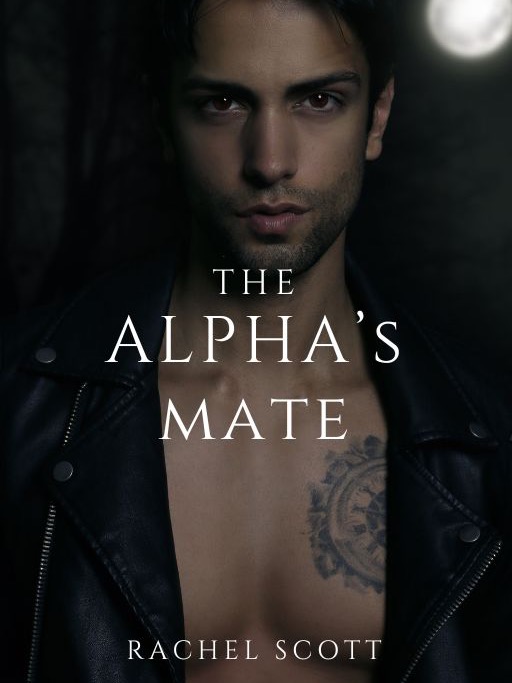 I, The Alpha's Mate
Rachel Scott

10.3K words
ongoing
12+
10
7.5
Iris is a regular girl moves back to Masetown with her father to take care of her ailing grandmother. She is expected to start living her life and get accustomed to the change. At her new school, she meets a mysterious handsome guy who gives off a certain aura. She is intrigued by him and is interested in getting to know him. Unknown to her, she has just crossed paths with the Alpha of a pack of wolves in the whole of Masetown. This is the last thing she would have ever expected. Derrick is a werewolf. He is a ruthless, good looking Alpha of the pack. He is fearless and can go to any extent to protect his pack, his family. He had searching for his mate for the longest of times but to no avail. Before he meets Iris, he already senses something different and unusual about her. He is from the strongest pack in Masetown- The Black Moon Pack. He dreams of falling in love with his mate when he meets her and not out of the compulsion or the decision of the Moon God. He us a strong willed guy who is hellbent on funding his own happiness and protecting his own. Will they go through the differences and go on with their feelings or their differences will stand as a hindrance to them. FIND OUT MORE IN THE STORY..
Werewolf
Possessive
Love at First Sight
Pack
Fast Paced
Fantasy
Chapter 1
Iris' P.O.V
I wake up another morning to hear my father going on and on about the move. I don't want to move. Apparently his mother's well-being is well above my happiness.
Nana has been sick for quite some time now and it was becoming a thing of worry. Ever since my mom died in an accident, it's just been me and my dad. He's been my everything. We only have each other on earth, asides from Nana. He is suggesting we move to our hometown to take care of Nana. That decision is hard for me. I have my whole life planned out in Detroit.
I've spent the past hours convincing him otherwise.
"Dad think about this, I am about to live my dream right here in Detroit and you want to take me back to our family home in Masetown. You know I am not be able to pursue my singing career in Masetown, the town is so little." I say with tears forming in my eyes.
The one thing I dreaded was fighting with my dad. I hated having even the slightest arguments with him but this was an exception. I just couldn't reduce myself to believing that I had to move.
A week ago, I had finally summoned up the courage to talk to my crush and now I had to move miles away. Yes, I was being selfish, but I also wanted to be happy. But I had to try to take it in.
"Iris, you know Nana is your only living grandparent. She is the nicest and best you can admit it." he tells me while patting my shoulder.
I turn and shake my head in acceptance. Nana had taught me most of the things I had known. I remember when she would visit with some gifts for me and my mom would all ways jokingly complain that she was spoiling me. She never stopped regardless.
"We have to be there for her. You know she loves you. Your mother would have wanted us to do the same." he said while maintaining his emotional blackmail through his words and his look.
My dad always had a way with words. He could convince even a dead man to come back to life. He was actually pretty good but I didn't get that trait from him. He stared at me while I tried to digest what he had said. It was a lot to take in. I had to let go of Detroit for a while and be ready to embrace a new environment.
Sigh. It definitely wasn't going to be easy.
I shrugged and looked at him over my shoulder with such innocence plastered on his face. No one could look at those eyes and still say no.
"What about high school dad? Where am I going to start from? You know I'm really slow when it comes to adapting to a new environment. What will I do? How will I make new friends? I'm not as social as you are so it's way harder for me." I tell him with so much pain in my voice.
I was hurt. I started reminiscing on my first day in high school to how perfect life had been till I lost my mother. We had been okay. But here I was, about to leave the house that stored a lot of memories. I felt like I had betrayed her.
"You'll make new ones okay? I understand how you feel and I know that this decision was quite hasty but there's really nothing I can do about it. Nana needs us." my dad says while trying to calm me down.
The memories in my mind pierce deep into me and make me stand up, leaving my dad's arms hanging in the hair, and head to my room.
I just can't stand it anymore. Is this really how my life is going to fall apart? I look around my room and see the polaroid images of my friends plastered on the wall. The waves of the beach coming at all of you and you all sprint to the shores. Oh the thrill that came with the beach.
I remembered my first time at the beach with Stella and Daria. I had walked in with so much fear, that was my first time wearing something so revealing. The most I would go was usually wearing crop tops so that was really a feat for me.
Walking in to the beach after getting our tags and I felt like all eyes were on me scanning through my body. My battle against self confidence heightened. I tried turning back to head home and cry myself to sleep. My friends didn't let me attempt that. They encouraged me to be confident in my flaws and perfections.
In Stella's words, "You're a beautiful woman and no one should tell you otherwise. You would rock even the ugliest of clothes and still look good in it. That's how beautiful you are, so don't ever doubt it for a second."
Daria rather made me repeat those words everyday to my self as an affirmation. Those goofy girls became one of the reasons I was the confident woman I was at present. I will always love them.
But now I had to move miles away from them. How was the friendship going to work out. They weren't going to let me leave without bombarding me with questions. I wasn't at fault here neither was my dad or Nana.
My array of thoughts was put to a husky as I heard a faint knock on my room door.
"Come in dad" I said in a muffled voice loud enough for him to hear me.
He came inside the room and sat on my bed and starts looking at me. I had covered myself in my duvet so large to obstruct anyone from seeing my face. He could only see my head.
He slowly raised the duvet off my face. I looked at him with tears in my eyes.
After a few minutes of silence, he finally put himself together and said," I am really sorry about how everything is going. It really wasn't planned for. We have to be there for Nana. We need each other to heal so we have to help her and look after her. Please, do this for your mother. She will definitely be proud of you."
I hear the sincerity and solemnness in his voice. We had to do this as soon as possible. "Okay, I agree with you."
He looks at me with a smile on his face and cleans the tear from my eye with his hand.
"The only problem is we have to get there before the weekend. Is that okay with you?" he asks.
"It's fine dad. I'll just start packing up my stuff early. Daria and Stella are going to get so angry with me."
"Don't worry, they'll forget it in no time."
We talk for a little longer and try to catch up on our day's event. When I start feeling sleepy, he gets the hint. That's one of the reasons I really love my dad, he senses when it's time to pause.
He leans in and gives me a peck on my forehead. He leaves the room.
Before I go to bed, I try to imagine how my life has just turned around in a split second.
Sigh. I can do this, I reassure myself.
CONTINUE READING IN THE APP
Install App
Read novels from various genres