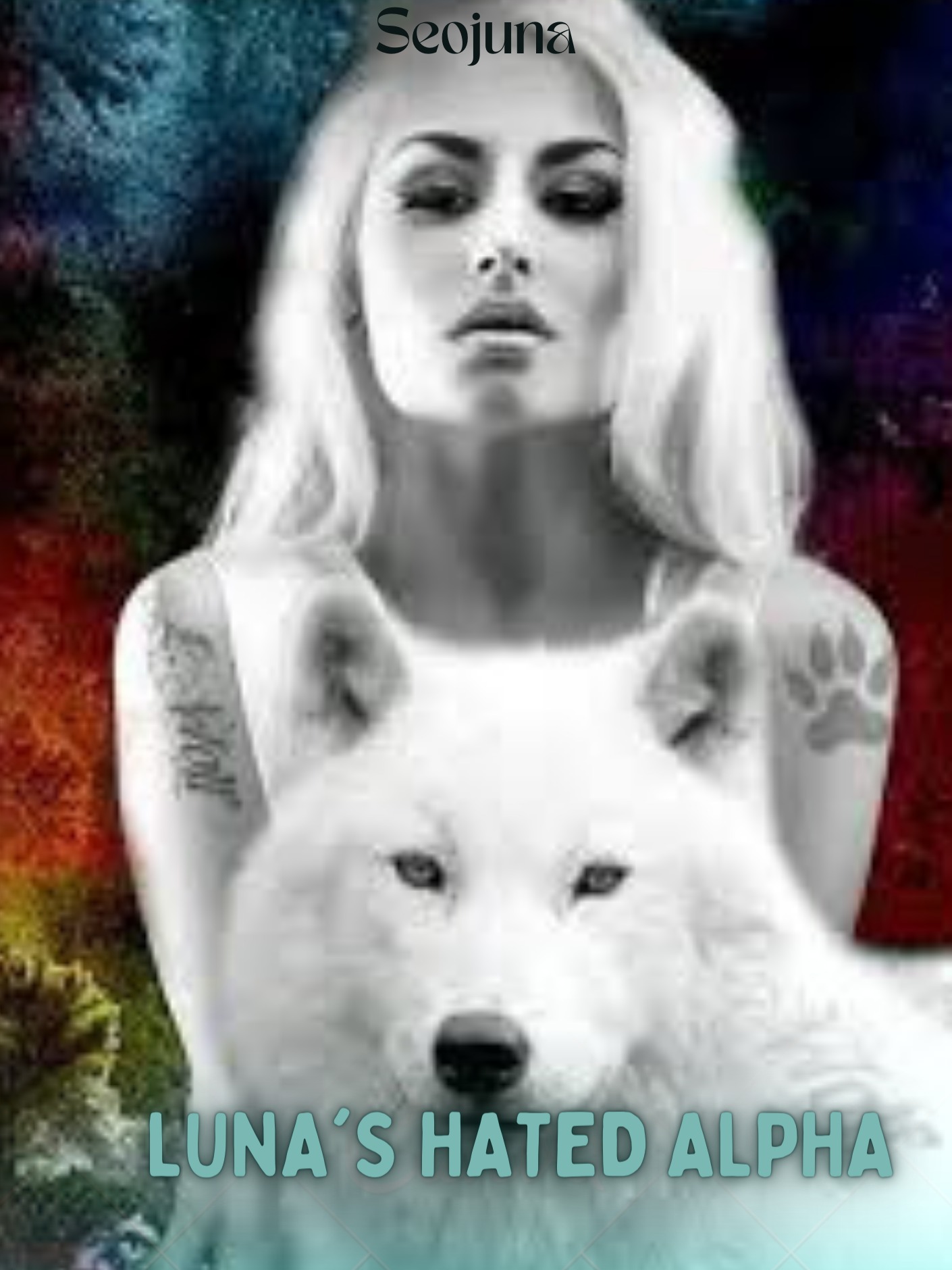 Luna's hated Alpha
183
7.5
Sophia has just lost her mother in tragic circumstances. And even though she has also just discovered that she is not human, discovering a mystical and frightening world, she has only one thing in mind. Getting revenge on the man who killed her mother and tragically her father a few years ago. Leaving her hometown, she will find herself in the man's city who happens to be its undisputed Master. But things never go as planned and what appears to be is not always true. What truths really lie behind the death of Sophia's parents and who really is this man she hates so much? Come and discover with Sophia the terrible secrets that Capital City hides and the reversals it will face.
Werewolf
Alpha
Luna
Reunion
Revenge
Powerful Couple
Pack
Non-human
Fated Love
Mystery
Dark
Erotic
Paranormal
I, Sophia Carpenter
My name is Sophia Carpenter and I'm 17, soon I'll be 18 and I'm so happy. I'm finally coming of age, I could pass my license and have a car. I could finally do what I have always been forbidden to do on the pretext that I am a minor. I'm so happy I want to cry.
I am not a spoiled and capricious girl even if my mother has always done everything to give me what I asked for. Whether it's the latest hot phone model, or the latest fashionable trends. I had to be at the forefront of fashion in everything related to young trends.
My life was perfect, I was in my last year of high school, where I was twice crowned beauty queen, I have lots of friends, I am popular and I have good grades. Oh yes on the love side, I have a boyfriend, the captain of the high school American football team, with whom we decided to move on when I turn 18. I'm so ecstatic just thinking about it.
In short, I am living a dream. Oh yes apart from my high school life I also have a virtual life. I am a very followed influencer on Instagram and I have hundreds of thousands of followers. I earn a small amount of money with my videos and I can say that I am a celebrity in my own right.
To say that I love my life.
On the family side, I live with my mother, I grew up in a single-parent household and I never knew who my father was, except for a photo of him lying around. My mother tells me that he died before I was born and other than that I don't know anything else about him.
I don't know the other members of my paternal family let alone the maternal one to believe that the two fell from the sky.
The only person I have on this earth, well, is my mother.
I'm not going to complain about my life at this level since, as I repeat, I find it perfect. I will celebrate my birthday the day of the prom night and my teenage life will be complete and this in the best way. Who knows, I will still be crowned beauty queen for the third time.
That would be so awesome, the best birthday present.
It's a morning like any other and I'm awaiting the results of my application for admission to the university of my dreams, I want to become a hostess and travel the world in the company of celebrities and businessmen hotties, I'm nervous but I also know that I worked hard all through high school to build a solid case for college.
Model student both in grades and behavior, it is not possible that I am not taken. In a week I say goodbye to high school so there is no question that I will not be taken in this university.
My best friend Stacy would make fun of me too much. She asked me to submit my file to several universities but I decided to put all my eggs in one basket, make or break.
If I can't go to this university then I won't go to any. Even if mom makes a big deal out of it.
I'm just not going to continue my studies.
I sighed as I got up from my bed deciding to go check the mail, they said they would send me their reply today and it kept me awake all night. I smelled the good smell of toasted toast and my stomach started to gurgle. It was not the time to be hungry, I was too worried.
I pulled my tired body out of bed and dragged it to the bathroom. I locked myself inside taking a shower and a few minutes later I was in uniform.
Why did I still have to go to high school when there was only one week left before the end of the year? It annoys me.
I found my mother preparing breakfast and I smiled.
Ah, this woman then, I adore her.
She is so attentive to me and I wonder why despite the years she had not remarried.
Yet a very beautiful woman, and still very young. She has never had a boyfriend and seems to have no life but me. She must have really liked my father I think.
_ Hello sweetie, did you sleep well?
I sat down in my chair and pulled my plate of toast in front of me attacking without waiting.
_ Hmmm hmmm
She smiled before shaking her head.
_ We don't talk with our mouths full... To see your face, you must have been worried about your admission... But I'm afraid I have bad news.
I stopped my face falling in spite. So I was not taken.
_ It's not true... What a bad luck....
My mother looked at me before shaking her head.
_ No sweetie it's not that...
She looks nervous and even guilty as she takes a seat next to me and holds my hands.
_ I wanted to tell you for a long time but I was always afraid of your reaction...
I raised an eyebrow, what is she going to tell me that she's not my mother or some bullshit like that?
_ My darling, you won't be able to go to university. I obviously received the note from the university for which you applied, the response is favorable but I am afraid that you cannot go.
I frowned, what is my mother talking about again?
_ If it's for the money don't worry I have huge savings I can pay for my studies myself and...
_ It's not because of the money... Sophia, you just can't go because I can't afford it. The reason is....
I got up annoyed not wanting to listen to a single word before leaving the table.
_ Sophia wait, where are you going?
_ in high school you can't see it? Listen mom, I don't want to hear anything else, I've decided to go to college and no matter what you say I'll stick with it.
_ No wait Sophia I have to talk to you wait you can't go to high school... Sophia...
I slammed the door and headed for the school without looking back.
I would never have thought that I would regret this gesture all my life.
CONTINUE READING IN THE APP
Install App
Read novels from various genres