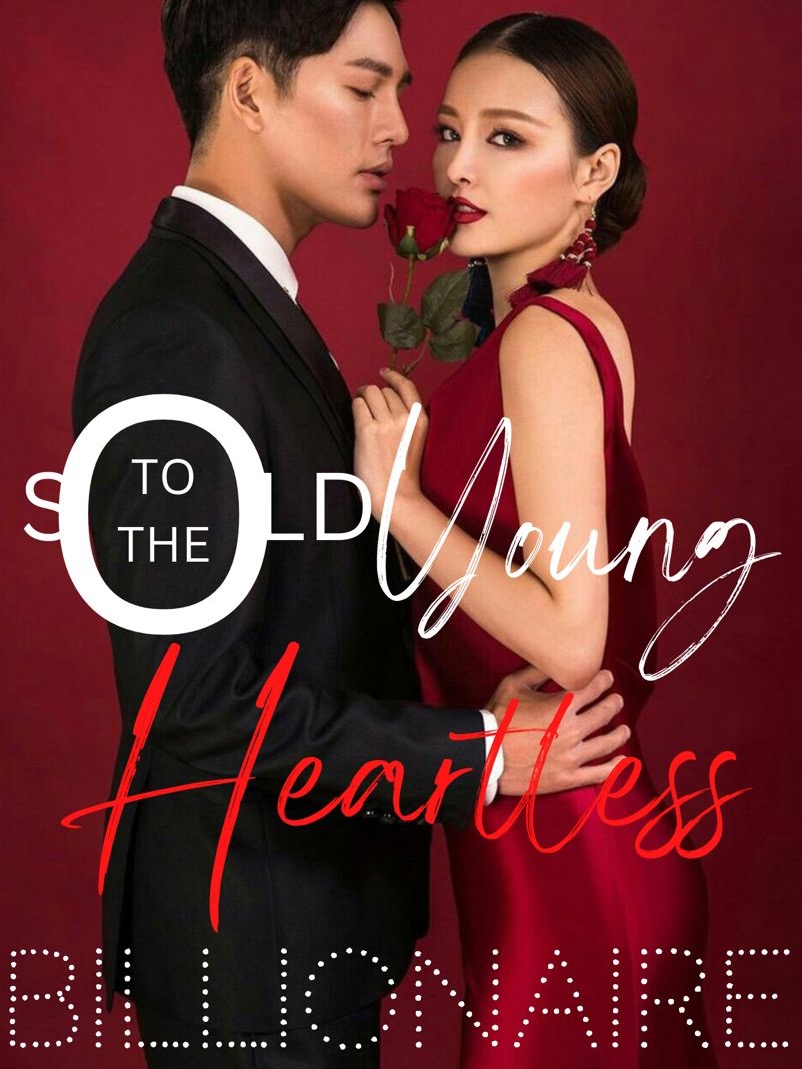 Sold to the Young heartless Billionaire
Favy Star

5.3K words
ongoing
16+
0
7.5
Her life and existence was built on a deal and her fate is to be sold off to a billionaire on her eighteenth birthday. Suddenly, a day Amelia presumed to be the best day in her suddenly becomes the darkest moment when she is informed of the deal her family took to save their home. She felt torn apart and betrayed by her family, but there was no way back because he had come to take her. However, some things unfold along the way and she slips away from the hands of her predator. She thinks she have been saved and redeemed, but that was the beginning of another nightmare. A nightmare with the young billionaire, Alexander who would now become her new master and also, husband…
Billionaire
Crush
Sweet Love
Suspense
Dramatic
Romance
Chapter 1
It was 8pm in Madison.
Amelia took off her pink leopard Chantilly mini dress, humming in the process and gazing at her reflection through the mirror that faced her.
She could swear that today was the best day in her entire life.
Waking up to get a dress worth over four thousand dollars was something she never believed would happen on her eighteenth birthday.
"Mum, how did you get these?" Amelia had squealed in excitement, caressing the dress as though it were a treasure.
Truly, she considered it one. Never in her life did she own such exquisite and luxurious dress.
Neither did her mum…
"Someone got this for you", her mother had said to her earlier that morning.
"That person also planned a huge birthday celebration for you at the white garden", her mother added, forcing a smile that didn't get to her eyes.
Everything looked suspicious and Amelia could sense it.
Her father was a normal average family, or somewhat below average.
She always liked thinking of the fact that her family was an ideal, normal and average family. However, they were lower than that because they couldn't afford most of their necessities.
It was entirely strange and unbelievable to receive a dress that cost that amount, together with the news of the huge birthday celebration.
"Who is this person, mum? Why would someone get me a dress worth more than four thousand dollars when I did nothing?" Amelia had asked with a panicked gaze, wrinkling her nose and scrunching her brows in confusion.
The conversation with her mother ended at that point. She didn't give a reply, neither did she show up at the huge birthday party that held at the famous white garden.
Everything was extreme for Amelia to handle at that moment and rather than allowing irrelevant questions spoil her day, she resolved to having a fun filled birthday she always dreamed of.
A knock on her door jolted her back to reality. She averted her gaze from the mirror and trudged towards the door.
It was her mother, but something about her looked extremely odd and disparate.
"You got countless presents today", her mother commented, darting her eyes to Amelia's bed that crammed with various shiny and glittering girly things.
Amelia smiled and strolled towards her bed. She gestured on her mother to come closer, but she didn't budge.
"What's wrong mum? Come closer! I have a lot to tell you about my birthday party, since you missed it", she said with a mixed expression.
Somehow, she wanted to get mad at her mother for missing her big birthday and on the other hand, she was excited that her mother was able to make it a memorable one for her…
No, her mother didn't do it. But she didn't care. Her mother was in connection to whosoever did it, and that was all that mattered.
"I can tell that you had the birthday of your dreams", her mother commented, with a bleary eye and dark gaze.
Amelia squinted her eyes and carefully studied her mother.
There was something about her, and whatever it was scared the hell out of her.
"Mum, I had the greatest birthday celebration of my life and I owe it to you", Amelia giggled, pulling her mother into a warm hug.
Her mother nodded her head calmly and pulled away from the hug.
"You owe it to him".
***
"HIM?"
Panic started to engulf Amelia as she took fearful steps backwards until she fell back to her bed.
"What do you mean?"
Her mother took in a deep breath and took slow steps towards her until she was only a foot away.
"Amelia, I can't explain anything to you right now. All I can say is that everything that happened was for our good and your good too", her mother tried to explain, tucking her hair behind her ears and caressing her cheeks calmly.
Amelia shot a dazed look of bewilderment across to her mother.
The least she expected was having a weird and puzzled conversation with her mother after a blissful birthday celebration.
"What are you not telling me?" An impatient Amelia asked with a quivering voice, peering intently into her mother's eyes and searching for answers that didn't seem to come off.
"You would understand all what I mean in a moment", her mother whispered and stood to her feet.
Amelia was at loss for words as she followed her mother with her eyes.
The door opened, and her mother walked out, leaving Amelia rooted to the spot, completely blank.
"What's going on?" Amelia muttered, with the cold night piercing into her very bones.
Her mother was always straight and direct to the point whenever they had a conversation. Seeing her beating around the bush about something was definitely a call for alarm.
Almost immediately, Amelia heard a knock on her door.
"You can come in. It's opened", she said aloud, with her eyes transfixed to the door.
Her mother walked in again. This time, with a little box wrapped in pink gift wraps.
"I got you a birthday present", her mother announced, avoiding making any eye contact with her daughter.
A rush of excitement flowed through Amelia as she jerked to her feet and rushed towards her.
"I waited for a present from you, mum. I'm glad you didn't forget", Amelia said with a wide smile on her lips.
"I'm glad you enjoyed your day. I love you, and I'm convinced that you would make me proud wherever you are", her mother said with pride gleaming in her eyes.
Amelia gulped down hard and nodded her head in understanding.
She loved the fact that her mother gifted her something, but she didn't understand why her mother sounded as though they won't see each other again.
"Why are you sounding as though I'm leaving now?" Amelia chuckled and briskly walked over to her bed to start the business of checking out the different presents.
Her mother stared at her for a while and without uttering any word, she started making her way out of the room.
"Mum! Let's open it together", Amelia said aloud, but was shocked when her mother ignored her and closed the door right on her gaze.
Amelia took in a deep breath and shook her head when she couldn't understand a bit of what happened to her mother.
"Him?" She asked again, squinting her eyes in confusion and then, glancing around her bed.
She thought of the particular present to open first, and that of her mother popped into her brain.
"Others can wait!" Amelia noted and picked up the pink box her mother just handed over to her.
The first note she found in the box made her turn cold in a split of a second.
"I'm sorry, Amelia. We did this for you, and for our family. He is coming for you tonight. You don't belong to us anymore, but him".
CONTINUE READING IN THE APP
Install App
Read novels from various genres