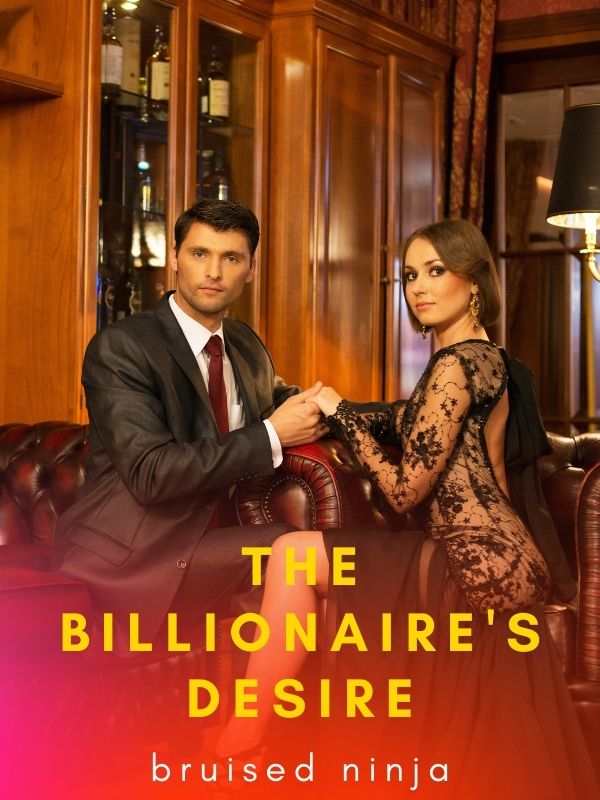 THE BILLIONAIRE'S DESIRE
Empress Kei

52.3K words
complete
18+
632
7.5
Daniella was desperate to have a child and the bodyguard assigned to her was perfect to become her child's father. She believed that desperate times called for desperate measures but Marcus wasn't a fan of her irresponsible behaviour. He wanted her apology but ended up getting married to the woman who abused him.
Comedy
Slice of Life
Sweet
Love at First Sight
Powerful Couple
One Night Stand
Family
First Love
Fated Love
Boss / CEO
Billionaire
Beauty
Romance
Chapter 1
She raised her voice in disbelief at the contents of the solicitor's reading of her father's final will. There is no possibility that what her father requested of her was lawful for her to receive her rightful fortune. For God's sake, she was the only daughter!
"You heard what I said, hija. It was stipulated in the will; have a look." Attorney Jaime Elarcosa presented Daniella with the scene in which she was adamantly opposed to believing.
"However, that was ludicrous! At this pace, how am I to find a man?" She screamed, losing her composure totally regardless of whether Paloma was present when the solicitor informed her that she could only access her fortune if she had a kid before her age exceeded the dates on a calendar. She turned thirty-two months ago, which means she only has ten months left to follow her father's demands! However, regardless of how she views it, it was really ludicrous and insane!
They placed her father's body to rest last week. Gregory Reyes was still a youthful man at the age of sixty-five, but he died as a result of a cardiac issue.
Because her father adored her, she believed it was implausible that he would coerce her into doing anything she disliked - unless he was bullied! Indeed, he let her to do whatever she pleased and never questioned her decision to shun men or fall in love. Her eyes were darting at her stepmother, who sat across from her.
Daniella vividly recalled her Aunt Erlinda going insane when the guy she loved deceived her and she committed herself as a result. Furthermore, she couldn't forget how her mother got irascible and angry with her when Gregory was unable of reciprocating her affection.
Daniella made a commitment to herself in high school that she would never fall in love or let any man to grow too close to her. Daniella was certain that males were capable of duping any woman, and she was determined not to fall prey to love.
Ignore her father's money! She could live without her inheritance, but there was something, or rather someone, she would rather not have. Paloma, her stepmother, sat coyly on the chair opposite hers, listening to her scream. The bitch must be overjoyed that she would receive everything that belongs to her family in 10 months. Over her decomposing body! She could never let Paloma win... ever!
Paloma grinned as Daniella struggled to maintain her sat position due to her rage. She had been living with the girl for twenty years and yet could not consider her a mother. When Daniella scowled at her, Paloma responded with a look of her own, and their boiling eyes erupted into all-out combat. She made every effort to capture Daniella's heart, but Gregory's daughter was too obstinate to accept her, and Paloma was forced to battle. Gregory saw them as equals, but Daniella saw them differently.
"So, how much time do you have remaining?" Paloma mocked Daniella immediately after the solicitor left.
"Why are you concerned? You must be thrilled to obtain everything! But… I will not permit you." She stated as she elegantly departed her father's library, which was where the will was read.
Paloma pursued her and attempted to apprehend the small creature. "However, Ella, who would be interested in you when you look like that?" She scrutinized the woman from head to toe, mocked her looks, and observed Daniella clench her fist and grind her teeth.
She had the audacity to look down on her! While she loved men's attire over women's, she was still 100 % female on the inside, and she would know how to charm a man...certainly. "Would you like to wager?"
"Sure. The winner takes it all," Paloma firmly said.
Daniella consented to Paloma's terms, but once inside the confines of her chamber, she became concerned. What if she fails? She walked back and forth, searching for solutions as to how she might win this fight against her cruel stepmother, and every second was critical!
However, she was hot-blooded and adamant about winning...by any means necessary! Her father had taught her to never back down from a struggle in life, and he was wise to implant that belief in her.
The last will stipulated that she must provide an heir before reaching the age of thirty-one, and the solicitor made no mention of her marrying. Surely, she could devise a means of obtaining a kid, correct?
Daniella took her notepad and pen and began jotting down characteristics she desired in a partner. To begin, he must be educated and incredibly gorgeous, as she does not want her child to appear unattractive.
Her list was full after an hour. However, she found that the list was dominated by physical characteristics rather than character traits or attitudes. In general, she wanted someone who is stunning and skilled in bed, since she intended to do it just once. The male does not have to be wealthy. He merely needs to look beautiful and have a physique to die for. She chuckled as she pictured herself facing her dream man and shuddered at the prospect of becoming lost in his gaze.
She may try looking online, but internet dating is fraught with fraudsters, and she could be wasting her time. Her final alternative was to walk into the vast unknown in search of him. However, where would she travel?
She enumerated all the tourism hotspots in Cebu, beginning with Bantayan Island. She had read several positive reports about the island and desired to experience it for herself.
She resided in the town of Oslob, which has recently gained fame for its whale sharks, or butanding, and she calculated that the journey to the famed island would take at least ten hours in a private car. Then another island - Malapascua Island – was added to her list. Daniella, on the other hand, enjoyed the islands since they frequently provide a romantic atmosphere. Indeed, there is another island close. Sumilon Island is reachable by boat from Oslob, although she may choose to put it last on her list.
She was not a social person, and she seldom took vacations due to her intense emphasis on her profession. It was also exhausting and time-consuming to be the executor of her father's estates.
Daniella desired to relive a childhood experience of being taken to Disneyland and Universal Studios by her parents. On her list, she listed the international tourism destination. Or perhaps she would enjoy herself first before wreaking havoc on herself. At that very time, she booked her travel to Hong Kong. She had to do it alone, since she didn't want anyone, particularly her evil stepmother, to find out where she was heading.
CONTINUE READING IN THE APP
Install App
Read novels from various genres