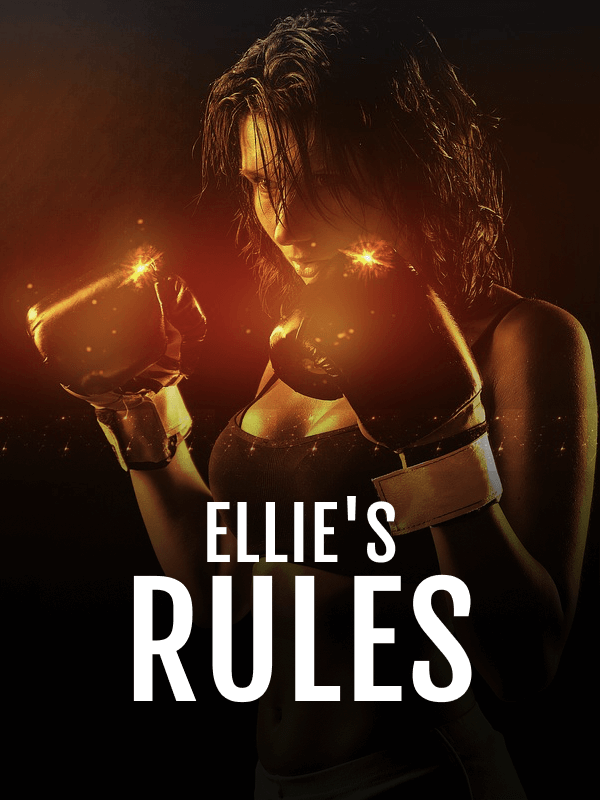 Ellie's Rules
Cassie O'Brien

48.2K words
complete
18+
12793
7.62
"We play by your rules, Ellie. Not mine." Sporty and fiercely ambitious, Ellie McAllister has rules to protect her career. Mark Walker would like her to break them. Ellie has a deeper need to achieve success than mere ambition and that precludes any open admission that she's in a relationship with Mark, no matter that he's the man to whom no other compares, in or out of bed, until… Christmas looms on the horizon and Ellie receives a job offer that will allow her relationship with Mark to become public knowledge. Mark appears delighted when she tells him the news but Ellie's jealousy surfaces when a beautiful rival walks into the bar and claims Mark's attention. Ellie must return to her parents' village home for Christmas and face the demons that traumatized her past and Mark is in hot pursuit to prove to her that she's the one he loves.
Billionaire
Boss / CEO
Weak to Strong
Counterattack
Abusive Love
Healing
Romance
Chapter 1
I stretched as I woke and shook the shoulder of the man asleep beside me when I glanced at the digital display of the bedside clock.
"Mark, wake up. It's time you went home before anyone else is up and sees you leave my hotel room."
I pressed the bedhead switch and turned on the wall-mounted lights. Mark grunted and burrowed his face into the pillow, so all I could see of him was his dark-blond, sleep-tussled hair. I pushed the duvet off us and smacked his up-turned arse cheek. "Awake, you. Now."
He turned his head to the side and opened one eye. "You wouldn't like to do that again, would you? I think I rather liked it…"
I slapped his butt once more. "Maybe next time, but for now, get yourself out of here."
He rolled onto his back, his cock stiffening. "You're quite sure you wouldn't like a little more?"
My pussy dampened at the sight, but I ignored my arousal and pointed toward my bedroom door. "Out, you greedy bugger."
He swung his legs off the bed with a still-sleepy smile. "But that's what you like about me."
I straightened the duvet over my legs as he took his clothes out of the wardrobe and watched his cock disappear inside the snug fit of his boxer shorts.
"So I do, but not the prospect of a whisper of undue influence leaking out into the ether because one of my work colleagues has happened to spot you leaving my room."
Mark pulled on his trousers, tucked in his shirt and fastened his zipper then leaned over the bed and kissed me, his lips soft on my cheek. "Okay, my little she-dragon. I'm out of here. Are you going to be kind to me later?"
"Nope." I yawned. "I'll be fair and impartial as always, but the best interests of the regulatory authority I represent will always guide my final decision."
He sighed and picked up his suit jacket. "I should know better than to expect any other answer from you, but you can't blame a man for living in hope."
I turned my face to my pillow. "As I live in hope you'll shut the door behind you quietly on your way out. See you at ten."
He walked to my hotel room door and looked over his shoulder as he opened it. "Ellie McAllister, you're going to kill me at the meeting, aren't you?"
I lifted my head. "No, Mr. Walker. It won't quite be a knife to the jugular unless I re-read your proposal over breakfast and change my mind because I haven't managed to catch a couple of extra hours of looked-for sleep. Easy on that door now, when you shut it."
Mark smiled and eased the door into its latch as he left. I darkened the room again, closed my eyes and slept until my phone alarm sounded at seven-thirty, then showered, made up my face with a pale, minimal look and dressed in a dark, knee-length business skirt-suit, a white, buttoned-to-the-neck shirt and three-inch heels to bring my five-foot-eight height up nearer average man-level. I finished by scraping my hair back from my face and twisting the length of it into a bun secured by an old-fashioned hair net on the nape of my neck, then added 'geek' spectacles of zero magnification.
My attaché case and overnight bag in hand, I exited my hotel room and rode the lift down to the restaurant to see my two colleagues already seated—Joanne, a legal exec, and Leza, an admin assistant. I sat and asked, "Did you sleep well? Is everything good to go?"
Joanne nodded. "I did, thanks, then had the pool to myself when I took an early swim around six. I re-read the brief before I came down for breakfast and your response is appropriate to the proposal. If they're expecting our immediate approval, they're living in la-la land, but I don't get that expectation from the wording of it."
Leza smiled. "I'll take the minutes on my tablet. I've typed up and printed the formalities, short as they are."
The waiter hovered and we gave him our order for the lighter breakfast option—thinly sliced smoked salmon with brown bread and butter, black tea and a sharing platter of fresh fruit.
Leza looked at her plate when he brought our order to the table and set the food in front of us. "It's good to get out of the office sometimes, isn't it? I wouldn't normally bother with breakfast on a work day other than perhaps a chocolate bar to eat on the train."
Joanne smiled and cut into her smoked salmon. "It's just a shame the glass of champagne that should accompany this is off limits."
Leza sighed. "Mm-m… I could go for that. Smoked salmon and champagne."
I popped the latches on my attaché case, took three copies of my official reply to Mark's proposal out of it and passed two of them over. Leza looked at the cover page of her copy, traced her fingertip under his name and added, "Preferably after a night rolling around in bed with Mark Walker with the hope of a second helping of him to come after breakfast."
Joanne laughed. "In your dreams. I happen to know Julie Summers dropped a couple of more-than-obvious hints his way and he didn't go for them, so I don't think any of us sitting around this table stand a chance of getting our hands on him."
"He didn't fancy Julie Summers? Wow," Leza said. "But would it break the rules to date him, Jo?"
"Technically, no," Joanne told her, "so long as you declared your involvement with him on the personal interests register, but you'd have to stop working on anything to do with his company and that wouldn't go down well with those higher up the career chain. You'd probably find yourself relegated to the sidelines with any hope trashed that you held for future promotion."
I pushed my glasses higher up my nose as Joanne's words sent a shiver down my back, although my groin, alive with the kind of tremor that wanted more of what Mark had done to my body in the night, ignored her warning. I cleared my throat and sat a little straighter.
"Stow the daydreams, ladies. We're about to head to a business meeting with him. Eyes down and enjoy your breakfast. We have a job to do."
I turned the cover page of my copy and read as I ate. Joanne flicked to the last page on hers and looked at me over the top of her fork. "What will you do if the independent audit firm he selects is the 'rather too close to home' bunch that rent offices in the same building as his?"
CONTINUE READING IN THE APP
Install App
Read novels from various genres