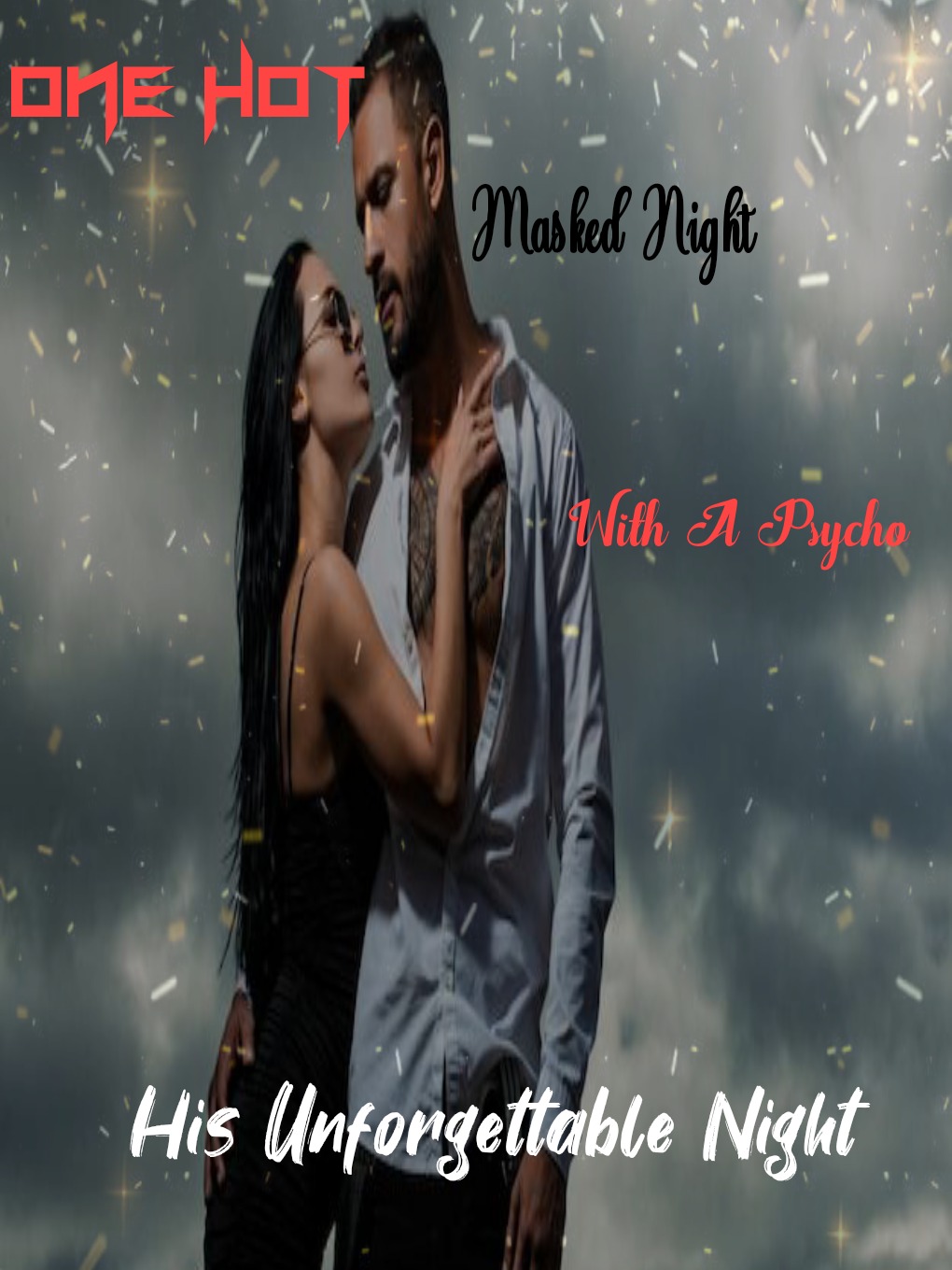 Psycho
Memexico

2K words
ongoing
18+
1
7.5
When a playboy billionaire meets his match in a psychopathic lady, he gets tamed It was supposed to be a one-night stand, but to the billionaire, it wasn't easy to overlook a female who not only flipped his world upside down but left a dollar bill as payment for the night they spent. And made him seem like a gigolo. He has no recognition of the female aside from the tattoo on her back. Kiraz also couldn't forget that night. However, hers wasn't the same reason as his. Drunk as hell on the night the deed was done, she has no memory of the night aside from the nipples piercings she got. Desperate to find the man who did that to her, to requite, she never counted on her new arrogant business partner being the person. Kevin was happy to discover the recent partner of the company, was none other than the female who stole his heart. However, he wasn't prepared for the female being more than he thought. This time, the billionaire met his match with a woman who never bends for anyone. The playboy billionaire is out to be tamed by the Dom female.
Boss / CEO
Billionaire
Dominant
One Night Stand
From Enemies to Lovers
Office
Workplace romance
BxG
Dark
Steamy
Sexual
Romance
Chapter 1 Kiraz
"Oh my gosh! It's my baby girl!" At the sound of my best friend's voice, I turned, with a smile on my face.
Malak was furiously waving her hands, irrespective of the looks she was getting from those around.
"Gods, girl!" I raced towards her, with a smile on my face.
Seeing the pair of beautiful familiar grey eyes, after hours of sitting with strangers, pleased me more than anything else.
"I've missed you, love." I hugged her.
"I've missed you more, baby girl." She tightly hugged me to herself as if she was afraid I might disappear should she so much as hug me less.
"Nah, I've missed you more!" She finally let go of me. "Come on, there are so many things we need to discuss. It has been long since we have last seen each other." She took the small bag I came with, from me.
"Long? We last saw each other two weeks ago before I went to visit my parents. You don't have to make it sound like we last saw each other years ago."
"Wasn't it years ago?" She teased.
"Nah, it wasn't."
"So, how's Turkey?" She beamed.
"It was as good as it has always been. The holiday was a blast!"
"I'm happy to hear that." She smiled, "your mother must have been reluctant to see you go."
"Hmm. You don't know half of it. She was actually begging me to stay. But I refused that.
There are things for me to do over here. It's not as if I have the luxury to stay over there for more than the two weeks allocated to me.
My partner will be furious about that." I teased her.
"Of course, I will be. Do you think it was fun going to the office alone, this past week?" She opened the trunk of the car, and gently placed the bag inside, while I entered the car, to wait for her.
"This place hasn't changed at all." I glance at the people who were leaving the airport, and those who were hastily heading into it.
"Why? How can you expect the city to change after a week?" Malak asked as she started the engine.
"You know," I shrugged. "The city would have changed. Even if it's a little."
"That's not how things are done, Kiraz. A city can't change in a day."
********
Malak and I conversed as we headed home to the apartment we bought after the first contract we signed.
However, Malak is planning on moving into the Waterfall estate with her boyfriend who's an estate manager.
So, soon enough, I will get to have the entire penthouse to myself.
Oh my gosh, I just can't wait for that.
Although I will miss the awesome presence of my best friend, it will be great to have the entire apartment to myself.
"So, what do you want to have for lunch? I prepared mushroom soup and mashed potatoes."
"For lunch?" I furrow my brows at her.
"Is there anything wrong with having them for lunch? Come on, I made them with love. You will like it!"
"Am I allowed to refuse?" I asked despite knowing the answer.
"No!"
"Gods, I thought so."
"Then why ask if you know the answer already?" She took my hand in hers and led me to the dining. "Have a seat while I get your food for you."
"Okay, miss chef." I mocked her, with a smile on my face.
"I will be right back!"
***********
"No, I'm not going there, Malak. If you want the partnership so much, you can go there. I'm not going there with you. You can't force me to do that." I fold my arms as I frowned at her.
"Please, Kiraz. This is the partnership I've been hoping to get ever since we started this business. We can't allow it to zap past us."
"Then, be the one to go to the United States. I'm not going there, and that's final!"
"You know I would have gone there, Kiraz, if it wasn't for my fiance. I'm—"
"You can relocate to the states with him. Like starting a new life. It won't be difficult for you since you adapt to changes faster than anyone I know."
"Kiraz, you know if it was this simple, I would have done that. I can't just tell Shantel that we are leaving without prior notice.
Please, Kiraz, you know you are the only one I can rely on for help."
"No, Malak. I'm not going to the states. We can try—"
"I got a ticket for a masked ball in Greece. You want to go to one of those, right?" Malak smirked, "if you agree to go to the States, I will give you the ticket. It came as a full package, and I will cover all expenses starting from your flight to the hotel room you will lodge in.
It's a five stars hotel, must I add."
"Malak." I Groaned when I figured out exactly what she wanted to do. "You want to bribe me to go to the States with a trip to Greece?"
"You know me too well, Malak. So, did it work? Are you going to this states?"
"Of course, I am. I'm going to the States."
Who will reject a once-in-a-lifetime opportunity like that?
Not me, I tell you.
Any other girl but not Kiraz.
"Good!" Malak smirked, "I Knew it was going to work."
I roll my eyes at her, "you have known me for long, Malak. Of course, you know I'm going to leap up at such a rare opportunity."
She smirked, "I guess I know you much more than I thought."
"So, when am I leaving for the states?" I frown at her.
"A week after your trip from Greece. The head of Sleek Designers wants you there before the start of Summer.
So, you have enough time to prepare."
"Then, can I stay in Greece for a week?"
I know I was pushing my luck, but I've got to try.
"Of course! You can stay there for a week, Kiraz, I don't mind." Malak said with a wave of her hands, obviously excited I agreed to fall for her tricks.
CONTINUE READING IN THE APP
Install App
Read novels from various genres