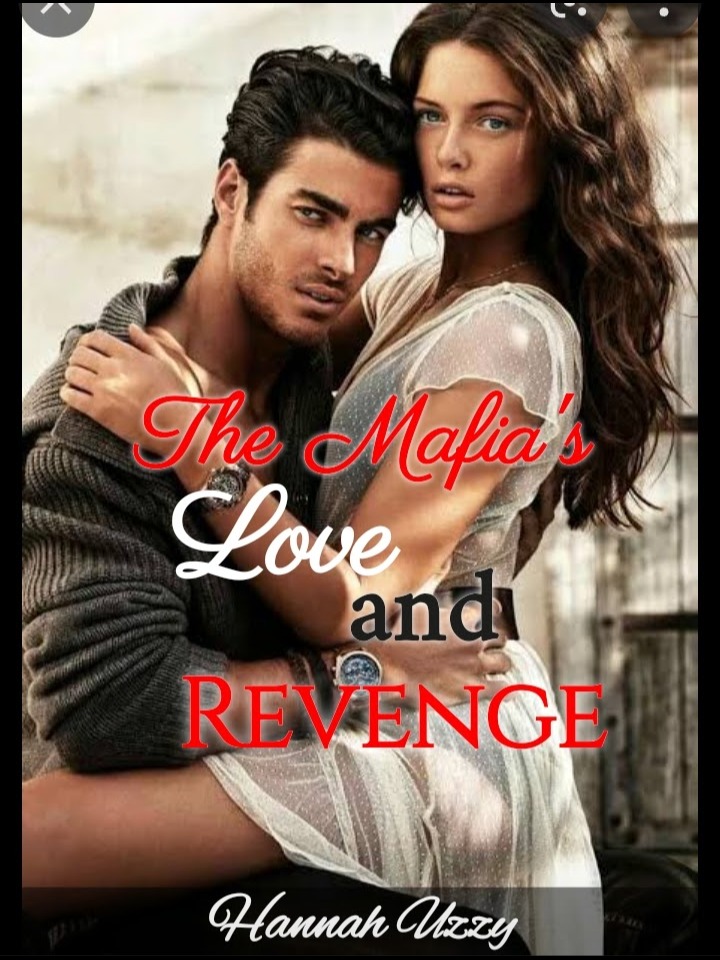 The Mafia's Love And Revenge
Hannah Uzzy

13.3K words
ongoing
16+
6
7.5
A lifelong feud between two mafia families is heightened when the two mafia bosses kill eachother in a tussle. Bianca Rizzo, a free spirited college student becomes hardened when she learns about her father's death, returns from Los Angeles to her hometown and begins training to take over the mafia business. She vows in her heart to destroy the family responsible for death of her father. Lorenzo Sforza, a CEO of a jewelry company far away from home, returns home to take after his late father's mafiadom and also makes plans to deal with the perpetrators of his dad's death. Four years before Bianca and Lorenzo father's deaths, they both meet each other online and form a deep connection, sharing eachother's burdens. Bianca is excited to finally meet the guy she's been chatting with online, who is returning to his hometown, which is her's also. What will happen to them as they unviel secrets surrounding their families that succeed in tearing them. Will a four year old, well nurtured love turn into hate as their families continue feuding?
Billionaire
Boss / CEO
Weak to Strong
Revenge
From Enemies to Lovers
Mafia
First Love
BxG
Suspense
Serious
Forbidden
Romance
Chapter 1
the harsh rays of sunlight scorched them as they stood facing eachother in the wide roofless room. they didn't know why they chose a roofless room containing cameras, to have their conversation. the sunlight tanned their delicate skins but they still stood, glaring at eachother, unflinching and oblivious to their surroundings, only themselves.
Giovanni Sforza adjusted his poise as his glower at his nemesis, Carlo Rizzo deepened. The cheating bastard, Carlo had agreed to meet him openly here, both arriving with their soldiers and capos.
He and Carlo's Ill fated relationship went way back to the generation before them. Back then, when he was merely an heir to the Sforza mafiadom, he'd watched his father closely and found out his dad had a lot of foes.
"one thing you should learn, Giovanni" his father had always told him "is that, a man couldn't have scaled to the top without making his fair share of enemies and allies. but a man's wisdom truly counts if he's able to make an equal balance of his friends and his foes"
his dad made peace with mafia families which were worth making peace with, and he effortlessly transformed them into his allies, but some mafia gangs, he kept feuding with.
once Giovanni had asked him about the families he was at war with, his dad replied saying, "making peace with certain type of people are overrated" and Giovanni took note of that.
one of the prominent families his dad had been at war with was the Rizzo mafiadom.
even if his father had feuded with several mafia families, in the onset and medial of his business, Giovanni couldn't help but notice the Rizzo family.
Intermittent wars, bloodbath, sabotage went on and on between the both mafia families. according to what he'd noticed from his dad, his dad loathed competition and always strived to rise above his foes, but he couldn't rise above the Rizzos .In fact, they both struggled to rise above each other, either by working with mass associates, initiating more soldiers and capos, smuggling more drugs and building an enormous and thriving drug ring or through any desperate measure they could think of.
the other family, Giovanni's dad had feuded heavily with was the Romano family.
the influence and power tussle went on and on until his father passed away and he took over from where his father left off.
as usual, he had his fair share of friends and foes around his circle, the Romano and Rizzo family inclusive.
Although it wasn't a blood bath like during his father's time, he was still in competition with the Rizzos.
Garnering associates who would assist them in smuggling and embezzlement was a hell of a job
And they both strived to have more than the other.
Giovanni thought, they had lesser competition with the Romano's. the Romano's only got in their way when it came to extorting from owners of businesses around their city, but still, they always resolved it one way or another.
they always came up with a solution all the time, in a way it benefitted the both gangs.
he remembered vividly, two years back, when a political associate of his, paved a way for him to get elected and join the Consiglio dei ministri (council of ministers) and he'd gladly accepted to be part of the Italian cabinet because he knew that was going to be a direct and free access to cool cash everyday.
But as usual, Carlo was there to ruin all his plans as they began to fiercely compete until the Consiglio dei ministri offer was snatched from Giovanni and Carlo who aspired too.
Giovanni somehow managed to make peace with the Romano mafiadom, he swiftly turned them into his allies, balancing his friends and foes, as per his dad's advice. then the previous year, something he didn't expect to happen, happened. One Mancini mafia, a fast rising mafia family emerged and threatened to overshadow the pioneer mafias. Giovanni, being a fierce competitor, didn't like to be overshadowed, so he quickly marked the Mancini family, his foes.
He wasn't the only one who shared the revulsion. The Rizzos too made enemies out of the Mancini mafia.
On a bright afternoon, Carlo Rizzo came to Giovanni to offer a truce. they both agreed to start a war against the Mancini mafia and plunder them after defeat.
Giovanni and Carlo both came out victorious and benefitting of course, and they found the Sforza and Rizzo families in peace for some months until...
mafia families who'd gone through generational feud like the Sforza and Rizzo mafia families weren't bound to come to terms at all. the war and disputes dragged on for generations. Giovanni was kidding himself if he thought his generation could be different. he hated Carlo Rizzo and wasn't planning to change that. when their families went back to feuding, they just stayed out of each others way and tried as much as possible to lessen the competition, until Carlo did something to Giovanni which he could never forgive till his dying day and that was the reason they both stood under the scorching heat from the sun, scowling at each other, unflinchingly.
CONTINUE READING IN THE APP
Install App
Read novels from various genres