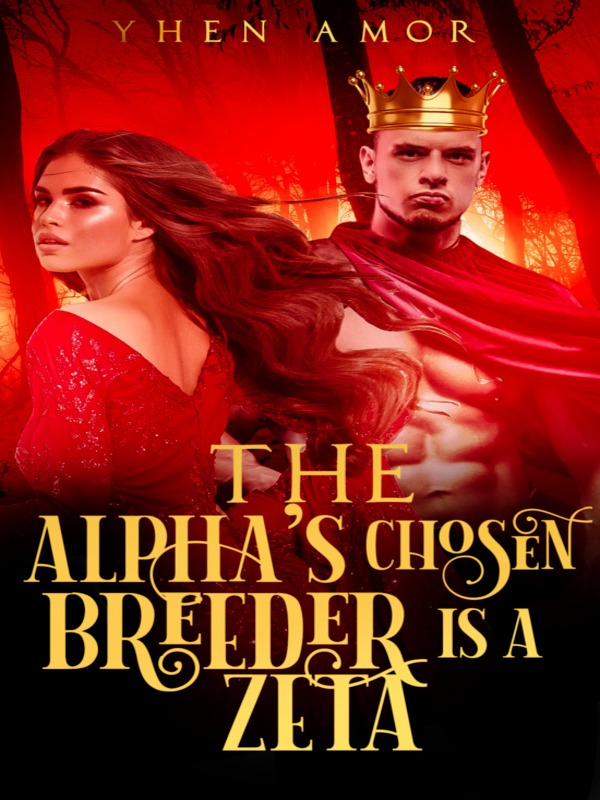 The Alpha's Chosen Breeder is a Zeta
Yhen Amor

84.1K words
complete
16+
4166
7.5
"You will start your duties as the chosen Alpha's Breeder, whether you like it or not," he hisses at her as his anger rise even more. She braces herself and looks at him with her eyes dancing with mockery, "Let it be then, Alpha King Dantes. Bring me to the lair of any mateless Alpha and watch as he rips me off, listen as we moan, and never close your eyes as he thrusts into me so deep, fast, and repeatedly until we both gasp for air and shudder in ecstasy." With his face burning with anger, the King of all Alphas snatches her waist and plunges her onto his right shoulder like a caveman. "You pissed me off completely, Zeta! Wait for a moment and you will find yourself being ripped off, gasping for breath thereafter, and writhing in ecstasy as you reach your goddam peak!"
Werewolf
Alpha
Luna
Love Triangle
From Enemies to Lovers
Powerful Couple
Reverse Harem
Royal family
Fated Love
Mystery
Comedy
Steamy
Romance
Chapter 1 - PROLOGUE
I
"You think you can escape from your fate, Zeta? You are dammed so wrong! Your fate has been written in the book of life and not even the Moon Goddess can change it!" the king of all Alphas murmur to her with his eyes emitting fire of outrage while his right, big callous hand is on her neck almost choking her.
She gasps for breath as she looks at him without remorse.
Their eyes are fighting with dominance and the Alpha King's anger grows even more. "How could you be so brave to even look directly into my eyes?" he said in between his gritting teeth while his hand encircling her neck held it tighter.
She releases a mocking smile as she boldly holds his hand and releases her neck from it with force.
"You know the answer, Alpha King Dantes. You could be the King of all Alphas but a mere Zeta like me, will not bow down to your every wish. Your Alpha King's tone will not bring a shudder to my heart nor fear within my whole senses," she whisper while her hands reach for his face, cup it and move her face nearer to him. Her warm breath is fanning every pore in his face, bringing shiver in all his nerves. Her scent intoxicates him and his blood suddenly boils to its maximum limit.
He grabs her shoulders and pushes her aside but she remains unfazed.
"You will start your duties as the chosen Alpha's Breeder, whether you like it or not," he hisses at her as his anger rise even more.
She braces herself and looks at him with her eyes dancing with mockery, "Let it be then, Alpha King Dantes. Bring me to the lair of any mateless Alpha and watch as he rips me off, listen as we moan, and never close your eyes as he thrusts into me so deep, fast, and repeatedly until we both gasp for air and shudder in ecstasy."
With his face burning with anger, the King of all Alphas snatches her waist and plunges her on his right shoulder like a caveman.
"You pissed me off completely, Zeta! Wait for a moment and you will find yourself being ripped off, gasping for breath thereafter, and writhing in ecstasy as you reach your gaddam peak!"
CONTINUE READING IN THE APP
Install App
Read novels from various genres