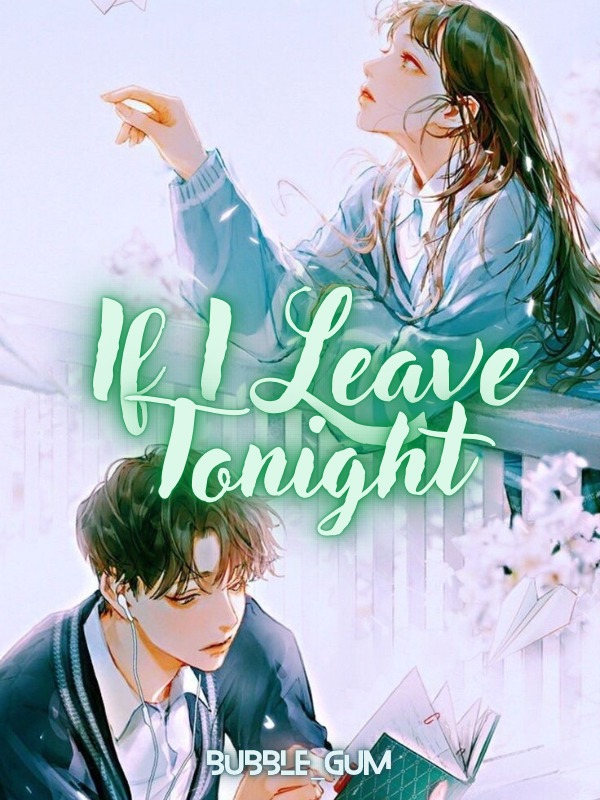 If I Leave Tonight
BubbleGum

74.2K words
ongoing
12+
6312
7.5
December has lived her life like a villainess and regrets it until she is given a chance to relive her life and fix her mistakes. When she travels back in time she wants to fix her mistakes and let go of the person she once loved. But when she meets him again all the past emotions she had for him, come back and her heart races just like to do the first time she saw him. She tries to slowly fix her mistakes and avoid August but in one way or another, she gets entangled with him. Will December be able to let go of the man she loved, will she be able to choose differently this time?
Businesswoman
Strong Girl
Boss / CEO
Love Triangle
Second Chances
Unrequited Love
First Love
Workplace romance
Reverse Harem
Slice of Life
Contemporary
Healing
Romance
Chapter 1
'Long ago, in a land far, far away, lived a girl named Ember.
She was a bright child with the smile of an angel and the face of a fairy.
Being the only daughter, her parents loved her dearly, even though they were not wealthy, they treated Ember no less than a princess.
Every day they would go to the city to work and return after the sun had set.
The cheerful child would stand by the doorway and wait for her parents with twinkling eyes, but it seemed like fate didn't like her bright and lively eyes. As if it had a special hate for her sparkly smile so it decided to take them away from her.
So one day fate played a game with her, the day the spring of her life ended and the winter took over her fragile heart.
The sun had set long ago, due to the heavy rain everything was drenched. Ember was scared as she stood by the doorway staring at the open gate hoping her parents would return soon, the innocent heart wished to see them so her heart would be at peace. But nothing except for the loud greeted her ears. Ember's frightened heart leaped out of her chest when one of the thunderbolts struck the trees of the forest, and with a blink of an eye, a fire started.
The yellow flames reflected in her eyes like a monster, because the forest fire was spreading quickly, it had already taken over some of the cottages that were close to the forest, and within no time the fire had taken over half the village. Ember stood motionlessly on the spot holding onto her favourite bunny. Her eyes were trembling with fright.
At that moment the only wish her tiny heart had was to get a glimpse of her parents entering the gates. The villagers were out on the muddy streets, some were running, while the others were in a state of shock.
"Come home, please!!" Ember mumbled in a crying voice as she looked at the burning gate of her house. They didn't return.
"Child gets away from there, run!"
The village blacksmith, who had caught a glimpse of the child standing in the doorway like a statue.
But Ember didn't budge,
He jumped into the fire and picked her up, he took her away from the burning house.
"No, put me back!!put me back!!"
Ember protested and wanted to grab onto the fading image of her house with her tiny hands but it was in vain. She cried as she saw her home fading away from her vision, the village was burning even with rain falling.
Such cries and misery were witnessed by Ember at such a young age, the night was the most horrible night of her life, or that was what she thought.
The next day when the day broke, the sky was still grey and the air had a disgusting smell,
The villagers got back to the village, The girl too ran back to her home, which was just a pile of dark matter, the doorway she stood in was half broken and half-burned, she walked close to it and noticed a human-like figure laying, it was her mother.
The burned body emitted a foul smell, the flesh had burned down and there was blood,
Ember's heart was torn into shreds and a tear rolled into her eyes, she stood like a statue staring at her mother's ring that was the only thing that had not lost its shape, the blacksmith from before found her father body in another corner of the house,
The pain was so much for a child that she didn't know how to react to it for a while, the blacksmith picked her up and took her away from the scene.
Ember didn't protest this time as she was in a state of shock. She had seen the burnt bodies of her parents and with that, all the happiness of her life too was burnt to ashes.'
"Her heart died that day, and what was left was a beating rock,"
December stopped her story after she had said those words and looked at Nala who had tearful eyes.
"What happened after that?" Nala spoke with a crying tone.
"You wanna know?" December had stopped because she thought Nala would be tired but she seemed to be quite into the story.
Nala didn't speak when she nodded energetically.
"How can you write such a story with so many emotions in it? You should publish it."
"Sigh! Yes, I will think about it."
December continued her story.
"Ember was taken to a small town along with the people of the village who had lost everything. Ember was alone in that place with not a single person to hold on to. She would walk the streets of the town like a stray animal and sleep on the streets on cold nights. Life went from bad to worse in just a few days.
But soon she was taken into an orphanage. It was not the best place but it was better than sleeping out on the streets under the naked sky.
Years passed and nobody adopted her, she saw kids getting adopted by influential families and got jealous of them.
Ember had made a friend at the orphanage, she was a beautiful and sweet girl named Aura. She would play around with Ember and make her happy.
One day Ember sat in the corner of the room crying, It was her birthday and she missed her parents who would bring her presents on her birthday. She missed her parents and wanted to celebrate it, but nobody cared if it was her birthday.
Aura found out that it was her birthday. She went out and brought her a sweet bun along with a box wrapped in a glittery white sheet. Ember got happy to see a gift and opened it, hurriedly.
The glittery sheet was torn off and a shiny object was revealed, There was a bracelet inside the box. the one that belonged to Aura herself. Ember happily accepted the gift and was happy,
But she didn't know the worth of the bracelet nor did Aura know the reason she had the bracelet on her wrist,
December shifted sides on the bed and looked back at Nala who was keenly listening to her story.
December took a long breath before continuing the story.
' Ember grew up hoping she would find her happiness once she was older but nothing much changed,
CONTINUE READING IN THE APP
Install App
Read novels from various genres